Reading in the Curriculum at Little Heath School
Reading is a core skill for leading as full a life as possible, for all students including those with various levels of SEN. Our cohort is a broad one, including students who are pre-verbal to students who achieve high marks in GCSE examinations. We promote reading for all, because it is one of the key skills that will help our young people reach their full potential in life, both in term of employability, independent living and pleasure. Reading is one of the fundamental skills that allows our young people to participate in all aspects of the curriculum.

At Little Heath school communication is at core of the curriculum. Communication opportunities are at the centre of all learning activities throughout the school day. Emphasis is placed on the importance of engaging, fun and meaningful interactions and experiences. LHS promotes a total communication approach using specific interventions personalised to each child.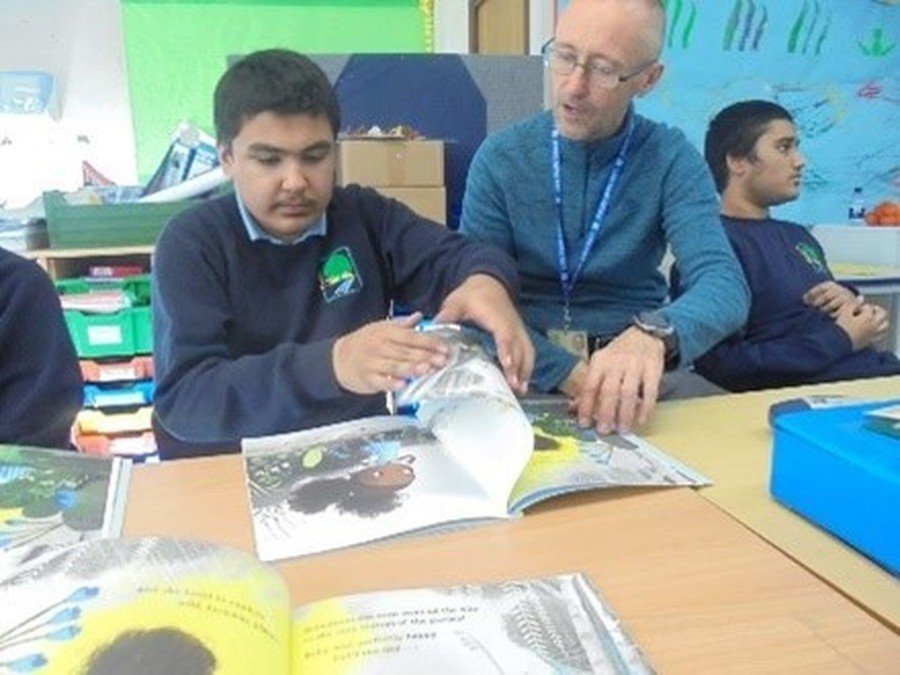 We offer opportunities for each pupil to develop their reading and writing skills by providing a differentiated curriculum that is accessible but challenging for all.

We aim to set and develop foundations needed for successful learning in literacy; starting from where the pupil is and valuing the pupil's strengths and special interests. We aim to provide skills for life providing self-confidence and promoting independence both in and outside school.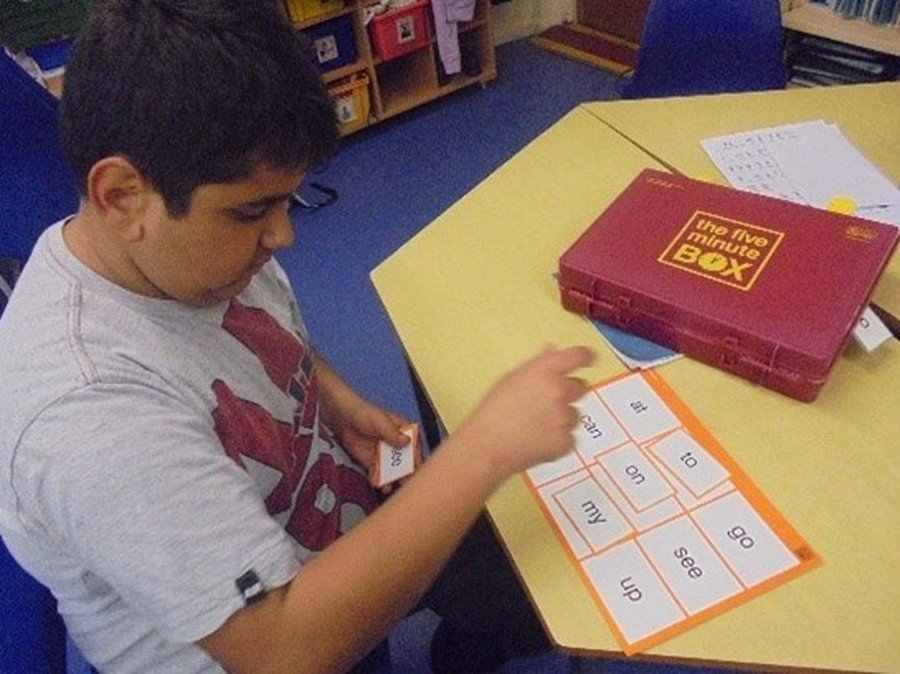 Each child receives 5 lessons a week of Communication / English and Literacy is also taught across all subjects of the LHS curriculum. Most lessons will have an element of Reading in them, and subject specific vocabulary is taught.

Students receive one designated Reading lesson per week and reading records and evidence of impact on learning are recorded. In this lesson pupils will read aloud to an adult from a book which is at their correct reading level. Books are frequently changed and are sourced from a variety of Reading Schemes, tailored to the needs of the individual. Every pupil also has a personalised Reading Intervention which is delivered daily. These include Toe by Toe, the Dyslexic Programme and the school's site word programme based on DSE. Twinkl Phonics are incorporated into all schemes of work and teachers have received training on how to use it effectively.

Pupils have a story time session at the end of the day which helps foster a love of books. Students also take home a reading book, or reading material every week. Every classroom also has books available, where pupils can read for pleasure and follow their own interests. Parents are also regularly invited into school to learn about how they can help their child develop reading skills at home.

Reading is celebrated through the LHS Reader & Writer of the Week Award. LHS celebrates World Book Day with a whole school assembly, dressing up and a variety of fun competitions. We also celebrate National Poetry Day.
LHS has a well-resourced library and pupils have regular access to this and are encouraged to find reading material that they enjoy. LHS has a dedicated Librarian who goes into each class weekly to monitor progress and offer support.